The Bar Champ is a manual bar PRECISION CHAMFERING MACHINE used to chamfer bars for many different applications. The rugged heavy duty proven design uses 2″ thick steel plates to ensure chatter-free operation. From light de-bur chamfers to heavy cuts on hard materials, the Bar Champ just works!
No hydraulics!
No change parts!
Holds concentricity when diameter vary!
Extremely fast changeovers!
Chamfer, Turn, Face, Center Drill tooling available
No change parts
Self-centering chuck holds concentricty on diameter variations
Chamfer head rotates so bar remains stationary
Economical
Heavy duty, proven design
Round, hex, square bar stock
Up to 4.25″ diameter bars
Uses standard 3-sided carbide inserts
Very low maintenance
Special tooling available
Designed & manufactured in USA
Standard chamfer head
3-Jaw chuck
2HP, 3 phase motor
Single speed positive drive gear box (no belts) – variable speed optional
Ball bearing ways
Steel
Stainless Steel
Titanium
Inconel
Aluminum
Brass
Bronze
Chrome
In order to be able to run the largest bar stock diameter with a barfeeder that uses a collet style pusher, the bar must be turned down. The Bar Champ with the Turn and Chamfer tool is the answer.
Chamfering the front of the bar with a 30 degree chamfer will also help ensure that the bar loads properly.
Weld Prep – Put a consistent chamfer on parts to be welded to allow the weld to penetrate and lay flat on the part.

Debur – Instead of using a hand grinder to debur your bar, put a concentric consistent chamfer on them. A safer and better way to remove the burrs and sharp edges.

Machining – Machine a chamfer, turn and chamfer or face faster than loading the bar into a standard lathe. No need for expensive supports since the bar does not rotate.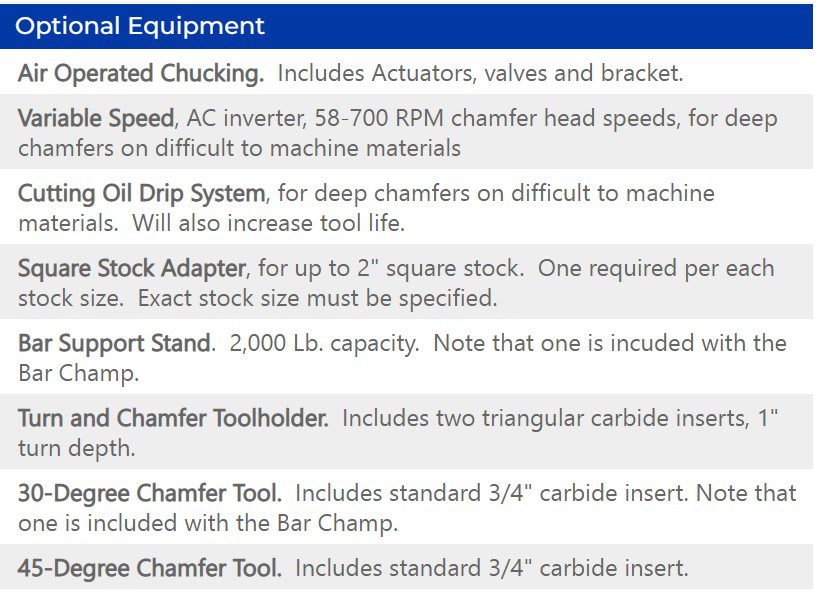 Examples of bars chamfered/turned/faced/center drilled with our products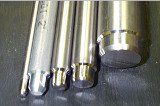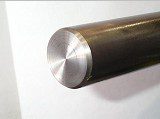 Mild Steel
Face and Chamfer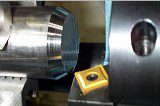 Stainless Steel
45 degree chamfer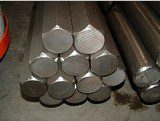 Hex Bars – 3″
30 degree chamfer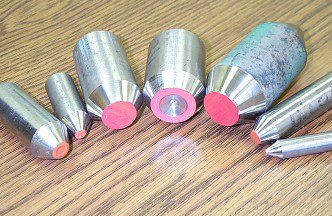 Inconel & Titanium
Deep chamfers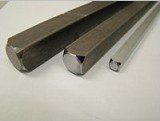 Mild Steel – Square Bars
30 degree chamfer
Interrupted cut