Spindle Liner Accessories
Coolant Collector Extensions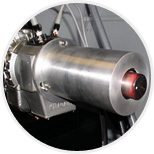 When the spindle liner is designed with an extension to increase the bar length capacity of the lathe, it often extends out past the standard coolant collector on the lathe. Our Coolant Collectors Extensions are designed to fit on the existing collector and extend out beyond the end of the spindle liner. This will keep the coolant flowing back into the main reservoir.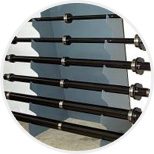 Designed to hold (6) or (12) spindle liners, these racks provides a good method to keep the spindle liners organized and up off the floor.

To order a Spindle Liner Rack use part number:
LR-001 (6) spindle liner capacity
LR-002 (12) spindle liner capacity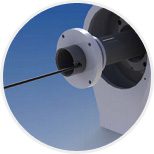 The Easy Out Tool comes free with each spindle liner order that is for a lathe that we have not made liners for in the past. Also included is a free magnetic hanger. If for any reason you need another tool just use the part numbers below:

SL-EOT-01 Easy Out Tool
SL-EOH-01 Easy Out Tool Hanger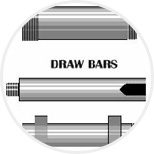 The JF Berns Company also manufactures high quality draw tubes and draw bars for your CNC lathe. Go to our Draw Tube page for more detailed information.